Biography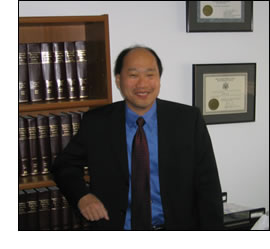 I opened the Law Offices of Anthony Tam in 1996. The overwhelming majority of my cases are family law cases. Over the years, I have represented clients in family law cases in Los Angeles, Orange, San Bernardino, Riverside, San Diego and Ventura counties.

Prior to opening my own practice, I worked for the Bureau of Family Support Operations, Los Angeles District Attorney's Office, now known as the Child Support Services Department. As a Deputy District Attorney, I established and enforced child support orders on behalf of custodial parents.

I earned my law degree from the University of Southern California in May 1994 and was licensed to practice law the same year. I earned my Bachelor of Science from the University of Pennsylvania.